Insure your apartment with tenant insurance
Buy renters insurance online in 5 minutes.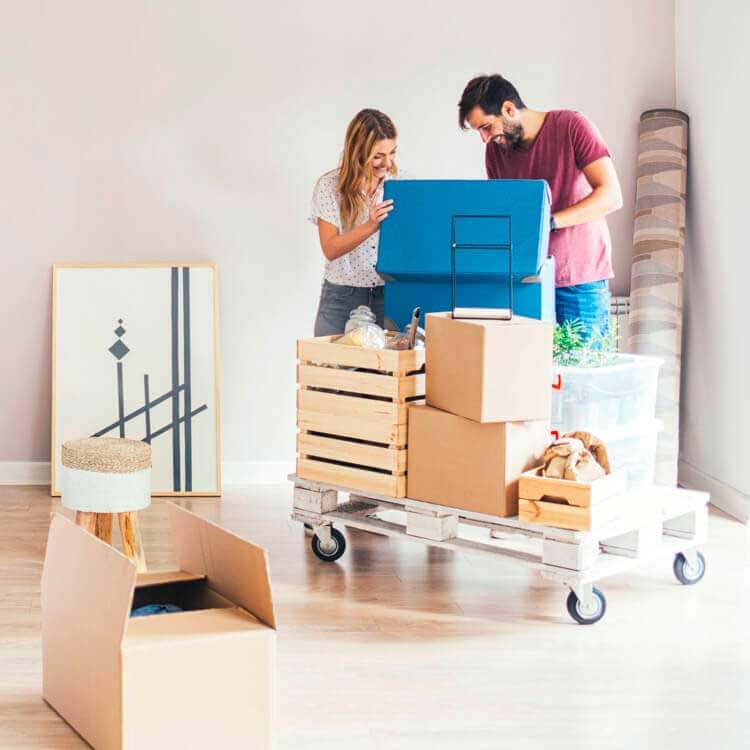 Get contents and liability insurance for renters online
Living in a basement apartment or high-rise condo rental? Make sure you're covered with rental insurance. Available across Canada, from B.C. to Alberta, Ontario to Québec, New Brunswick to Nova Scotia and even P.E.I. You can get a tenant insurance quote with Sonnet in just 5 minutes. Our online renter's insurance quote offers customized coverage, easy to understand language and competitive pricing.
Why do I need renters insurance?
Living in a rental apartment or condo, the stuff you put inside it is what makes it your home. Your landlord's policy doesn't offer tenants contents insurance or personal liability insurance for renters. That's why you want to protect what you own with a renters insurance coverage in case something happens. Tenant insurance also includes personal liability, an important coverage for any renter to have.
What does tenant insurance cover?
Tenant insurance covers more than just your belongings. Here's a breakdown of the coverages you could find on a renters insurance policy. The coverage you choose for your tenant policy will be based on your personal situation. This includes how much stuff you have and the type of house, condo, or apartment you're renting. Make sure you know what's included in your tenant insurance policy and what's not.
Standard tenant insurance coverages
Protect yourself and the people in your home in case you're sued with tenant liability insurance. You're covered if someone gets hurt while visiting or for damage you may unintentionally cause.
This protects property you own that you could pack in a bag or put in a moving truck. It's often called contents insurance for renters. Things like your clothing, electronics, furniture, etc. are covered. And, they're covered while they're on your property or temporarily removed (like when you're travelling to work – or out of the country).
In case something happens and you can't live in your rental – you're covered while your unit is being repaired. Choose to stay in a hotel or with friends and family, we'll provide you with the cash either way.
You're covered for the cost of any damage to improvements you've made to your rental unit to make it your own. This could be built-in closet organizers or unique light fixtures.
This covers you and anyone else on your policy in case your identity is stolen. We'll reimburse you for legal fees as well as certain other costs that could happen, up to a limit. These could include lost wages if you have to take time off work to sort it out, and payment for services that help you get back to where you need to be.
Additional tenant insurance coverages
This coverage can help in some smelly situations. If water backs up or escapes into your rental unit through a sewer, sump, septic tank, or floor drain, this will cover you for the damage caused. Coverage offered depends on eligibility.
You're covered for damage to your home caused by fresh water, such as excessive rain, spring run-off and melting snow, coming in at ground level through windows and doors. Coverage offered depends on eligibility.
Why buy tenant insurance with Sonnet?
Self-serve

Log in anytime to manage your account, access your policy, update your coverages and more.

Express claims

On top of our 24/7 claims support, you have the option of an express claim for small losses.

Customer satisfaction

Online doesn't have to mean on-your-own. Email, chat or call our fully-licensed insurance agents and experience our 91% customer satisfaction score.
Save on more than just insurance
Get access to helpful information and a suite of services to simplify your life from our Sonnet Connect partners. Plus, take advantage of great discounts, promotions and free offers.
How much does tenant insurance cost in Canada?
$355/year is the median cost of tenant insurance with Sonnet in Canada. Get tenant insurance for the same amount the average person spends on shoes in a year.
How it's calculated
The cost of renters' insurance will depend on your unique info. An insurance provider will base a quote on how much coverage you need, the property type, the location of your rental unit and your claims history.
How can I save on tenant insurance?
When you get a tenant insurance quote with Sonnet, we combine your unique information with our analytics to build our best price just for you – savings automatically included. Here are a few ways you could save on your renters insurance:
Claims free

No claims in the last 5 years? This could mean extra cash in your pocket.

Multi-location

Insuring more than one property could qualify you for a multi-location saving.

Multi-policy

Bundling your home and auto policies could mean up to 20% savings for you.
What our customers are saying
"Super easy, super customer service, super price. Almost a third of the price of other companies for house insurance. Couldn't be happier with this company. Thanks Sonnet."
Christina H., Barrie, Ontario
Questions about tenant insurance? We've got your back
Insuring your stuff should be simple. We've made getting a tenant insurance quote quick and easy, and we're here to help from start to finish. We've gathered some helpful info and common questions to get you started.
What if I'm renting with other people – can I add my roommate?
Your spouse or common-law partner and your kids are already covered by your policy. Anyone else who is living with you and is also on your lease can be added to your tenant policy to share coverage. To do this, just add them as a tenant when you buy your tenant insurance online.

If you've already purchased and want to add them to your existing Sonnet policy, log in to your account and click on your tenant policy. Select the Tenants tab and click Add a tenant. 
Here are the details you'll need to have ready for your roommate:
Their full name
Their date of birth
Their email address
Their phone number
Once all of this has been entered, click Add. Your policy documents will update to include their name.
How are my personal belongings covered?
Personal belongings are anything that you own that you could pack in a bag or take in a moving van with you. For example, your clothes, laptop, cellphone, refrigerator etc., are all things included in your personal belongings coverage. When you set up your policy, you have the option to set your coverage limit for your personal belongings, based on approximately how much your stuff is worth.

If you have fancier items, like expensive jewellery or silverware, consider whether their cost would be within your overall personal belongings limit. If not, you can either increase your overall limit or add these items separately to your policy. They'll be covered by their own limit(s) and have no deductible.
Are there any coverage limitations for certain belongings?
A small number of personal belongings fall into a category called Standard Limits, which means you're covered for these items up to a fixed dollar amount. These amounts cannot be increased (unlike Specialty Belongings). Some examples of these items are business property, gift cards and spare auto parts.

The list of items that fall into Standard Limits can be found during the quoting process, or in your Policy Wordings document (if you're already a home customer).

Check out our blog for more information on how all of your belongings are covered.
How do you calculate the cost of tenant insurance?
We ask you a few key questions to access public information about the place you're renting along with personal information you provide to determine your rate. The information we use includes:
Where your rental is located
Home structure, age, type of heating, etc.
Number of past insurance claims
Information about you (age, credit score if applicable, etc.)
Using this information and a whole lot of math and statistics, you get the most competitive price – savings included. The whole process takes just 5 minutes and the price you're quoted is final. Buy online right away or save your quote and lock in your price for 45 days or until the coverage start date (whichever is sooner).
Start saving on tenant insurance now
Why wait for your renewal? See how much you could save with Sonnet now.
Protect the things you love most.